Recently I have been studying recipes and ingredients that are loaded with Umami.
Many have heard the term umami but you may be asking yourself, "what exactly is Umami?"
Wikipedia has this to say...
Umami, popularly referred to as savoriness, has been proposed as one of the basic tastes sensed by specialized receptor cells present on the human and animal tongue. Umami (旨味?) is a loanword from Japanese meaning "flavor" or "taste". In English, however, "brothy", "meaty", or "savory" have been proposed as alternative translations. In as much as it describes the flavor common to savory products such as meat, cheese, and mushrooms, umami is similar to Brillat-Savarin's concept of osmazome, an early attempt to describe the main flavoring component of meat as extracted in the process of making stock.

The umami taste is due to the detection of the carboxylate anion of glutamic acid, a naturally occurring amino acid common in meat, cheese, broth, stock, and other protein-heavy foods. Salts of glutamic acid, known as glutamates, easily ionize to give the same carboxylate form and therefore the same taste. For this reason, they are used as flavor enhancers. The most commonly used of these is monosodium glutamate (MSG). While the umami taste is due to glutamates, 5'-ribonucleotides such as guanosine monophosphate (GMP) and inosine monophosphate (IMP) greatly enhance its perceived intensity. Since these ribonucleotides are also acids, their salts are sometimes added together with glutamates to obtain a synergistic flavor enhancement effect.

Umami as a separate taste was first identified in 1908 by Kikunae Ikeda of the Tokyo Imperial University while researching the strong flavor in seaweed broth. Ikeda isolated monosodium glutamate (MSG) as the chemical responsible and, with the help of the Ajinomoto company, began commercial distribution of MSG products.

Glutamate has a long history in cooking. It is naturally found in East and Southeast Asian foods, such as soy sauce and fish sauce, and in Italian foods like parmesan cheese, anchovies and ripe tomatoes. It is also prevalent in seafood, such as lobster, crabs, and shrimp.
http://en.wikipedia.org/wiki/Umami


So that wonderful deep full flavor you get from a good broth, a pungent cheese or an earthy mushroom, those are all loaded with umami.
I came across a recipe for a ragu sauce
(
A ragù sauce is an Italian culinary staple that refers to any sauce to which meat is added. The meat, typically ground beef, is cooked slowly by simmering until tender.
Ragù sauce is typically a thicker meat sauce that is usually served over pasta.) from the book
"The Fifth Taste: Cooking with Umami"
Since I don't have permission to post the recipe directly and made no changes to it I will post the link, the recipe is the last one on the page.
http://today.msnbc.msn.com/id/22575482/
Don't get thrown off by the addition of cilantro to the recipe, it worked perfectly and didn't leave any cilantro flavor as you would expect.
I must apologize ahead of time for the story with no ending.
I forgot to pick up the camera part of the way through the process. Ron said no worries and I should go ahead and post anyway so here we go.
The ingredients: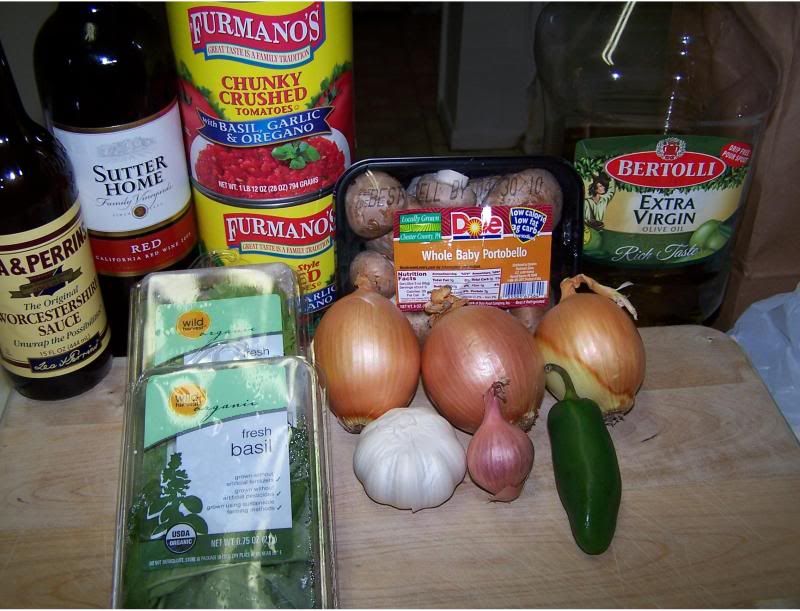 After sauteing the meat in 4 separate batches I deglazed the pan and added everything into a large pot, sauteed the veggies in the same pan then deglazed with some red wine, added all the ingredients (except the fresh herbs) into a pot and simmered for close to 2 hours.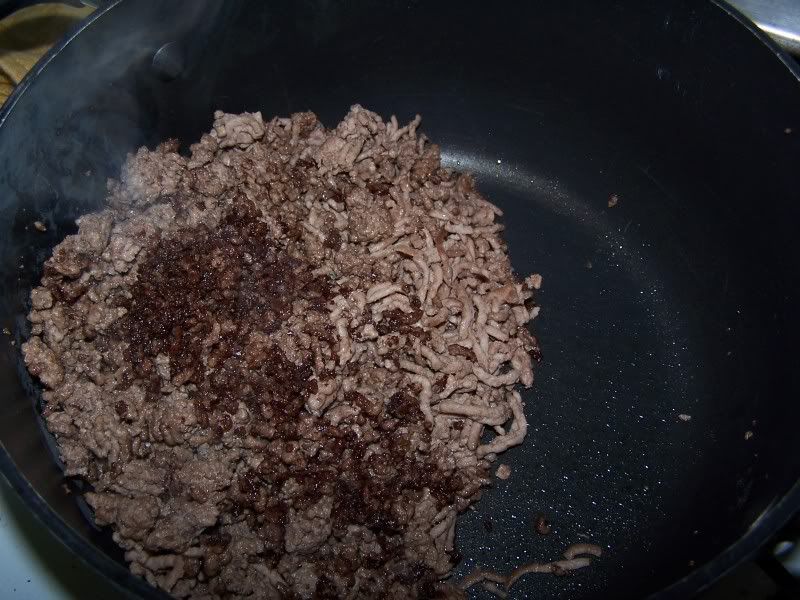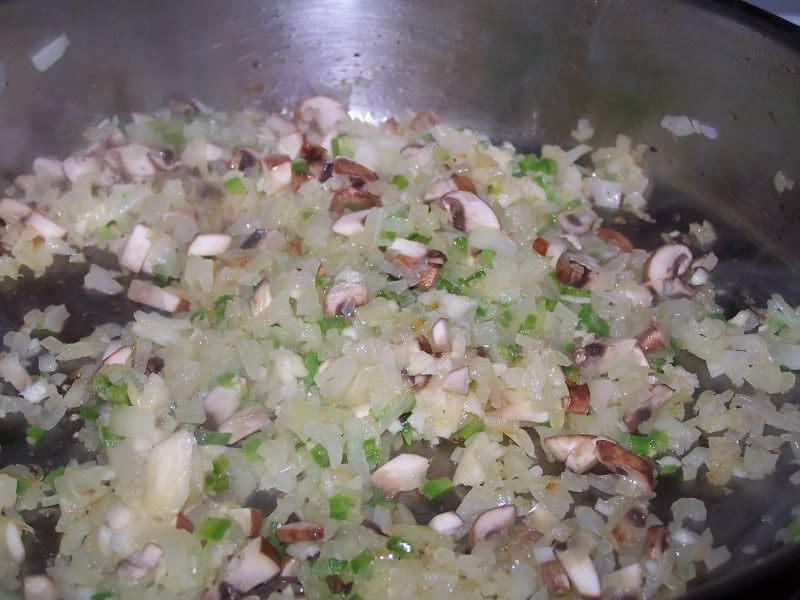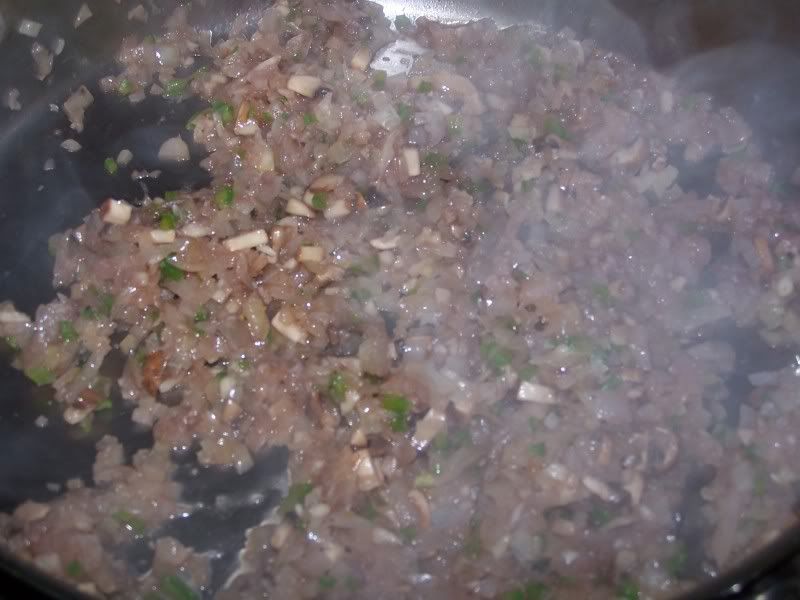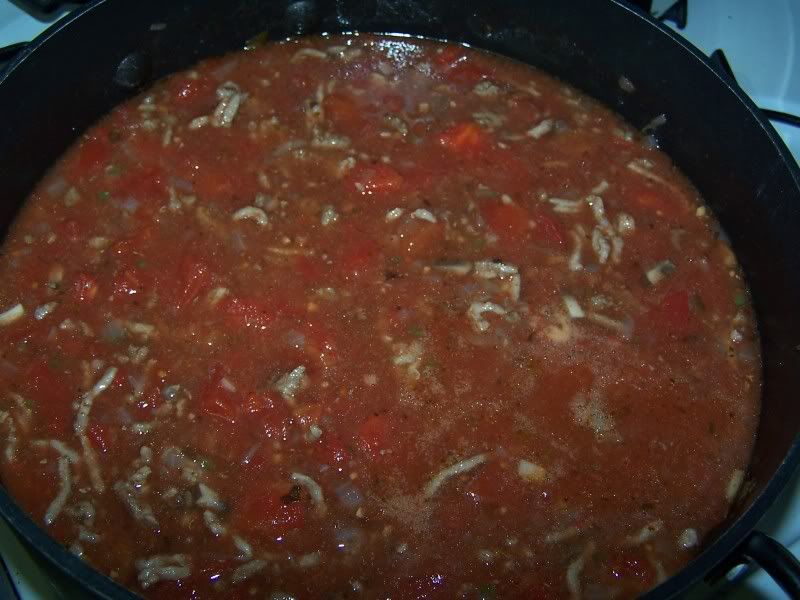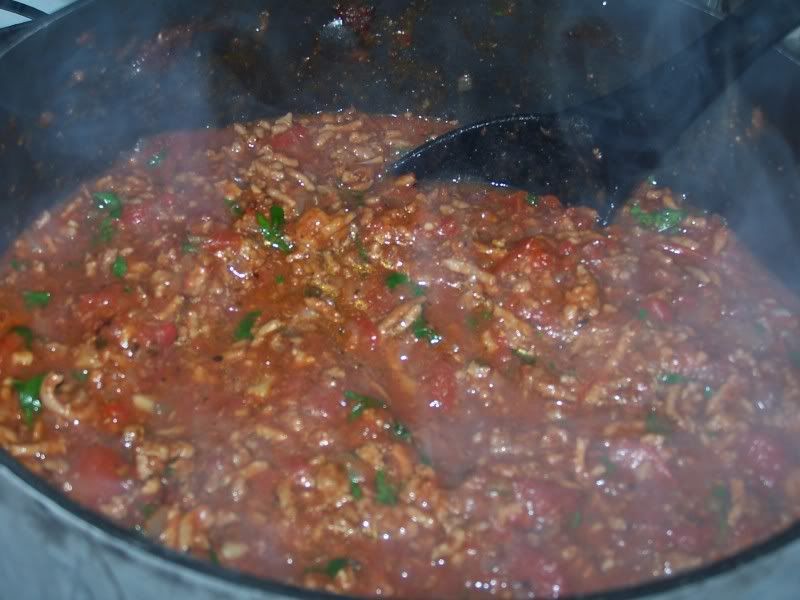 Once the sauce was ready I simply served it over thin spaghetti with some garlic parmesan bread (parm is loaded with umami
)
I have to honestly say this is the best tasting sauce I have ever had.
The flavors all worked so well, every forkfull was a nice savory bite loaded with umami flavors.
I hope some will give this recipe a try, you won't regret it.