Enjoying the pizza kick I am on I decided to try making a calzone. Never had made one before so I kinda made it up as I went along.
I had made a sauce a few days ago for the 2 Pizza thread. Had plenty of that sauce left over so I was set in the sauce department. As for the filling I had a bit of fun. I started off with some onions and garlic sauteing in olive oil.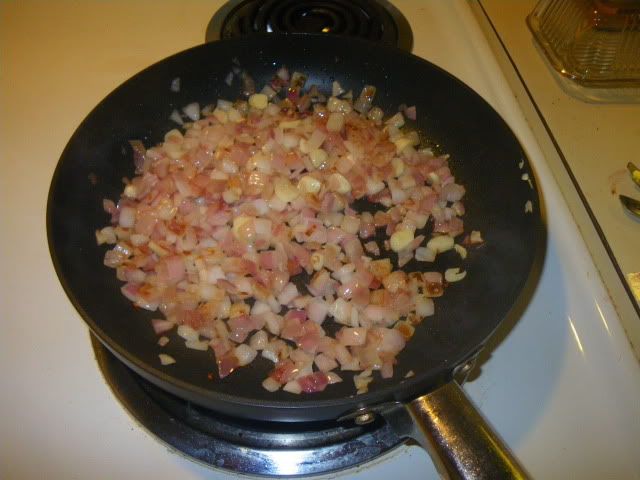 To it I added a half pound of mixed mushrooms. This mix included: Oyster, Cremini, Shitake and Baby Bella's.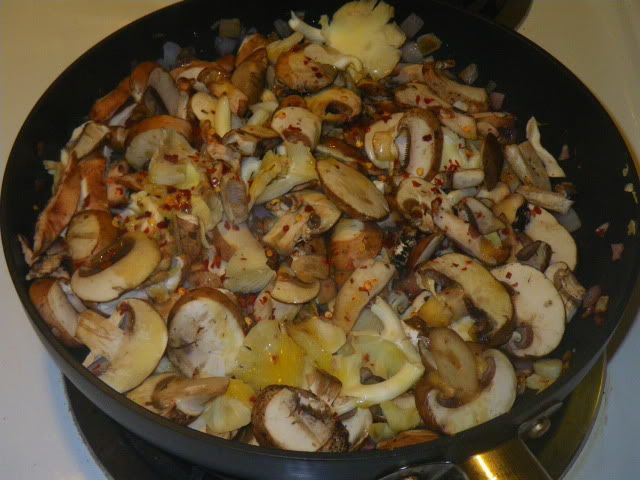 Once the mushrooms had cooked down I added Mache (another leftover from the pizza's. Mache is a small leafy green with a slight bitter/peppery flavor similar to Arugula. It is also known as Rocket.)
Cook till the Mache is wilted down and add some sauce. Not too much though.
Let that cool and take care of your crust. I used the same recipe I have posted in the past.
Roll the dough out into a thin circle. Add topping to half of it and add some Mozzarella.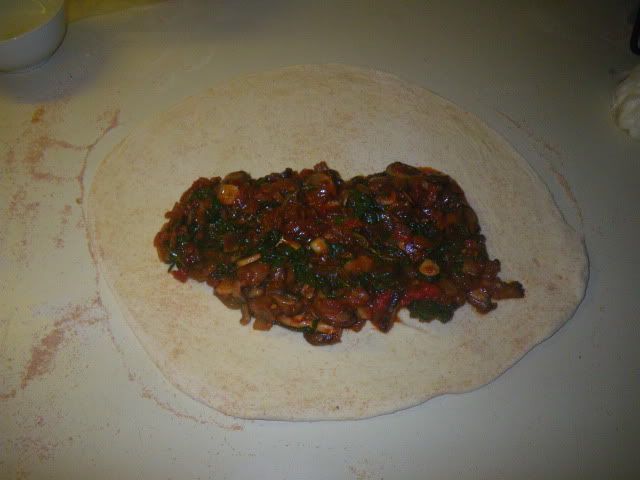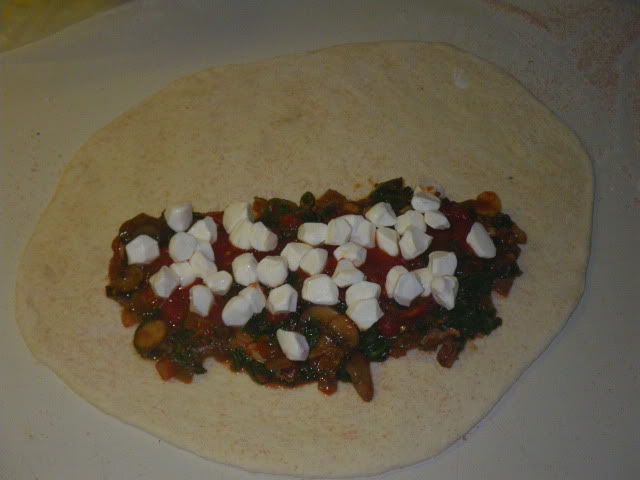 Cook on a preheated pizza stone @450 degrees 15 to 20 minutes. I cut a couple slits in the top to allow steam to escape. A bit of the sauce did as well. Notta Problem.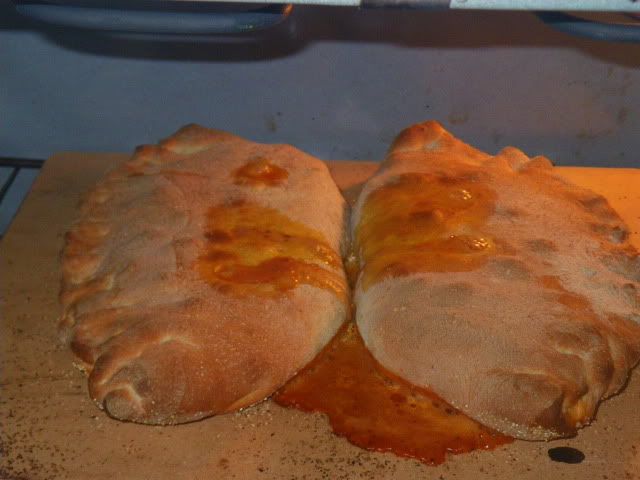 Remove when crust is done on the top and bottom. The sauce will be bubbling as well.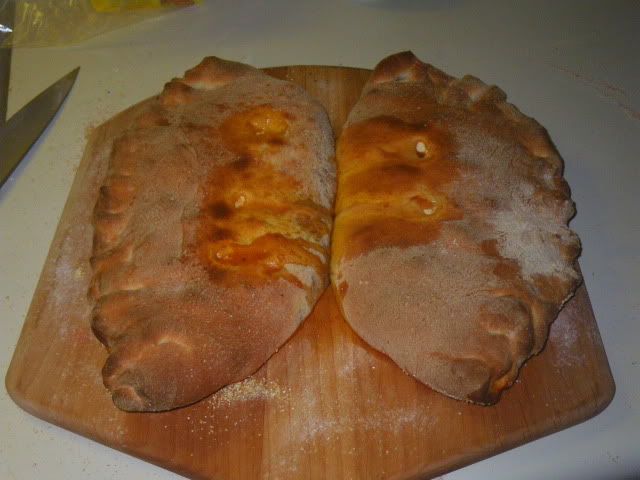 The crust had a nice crumb to it.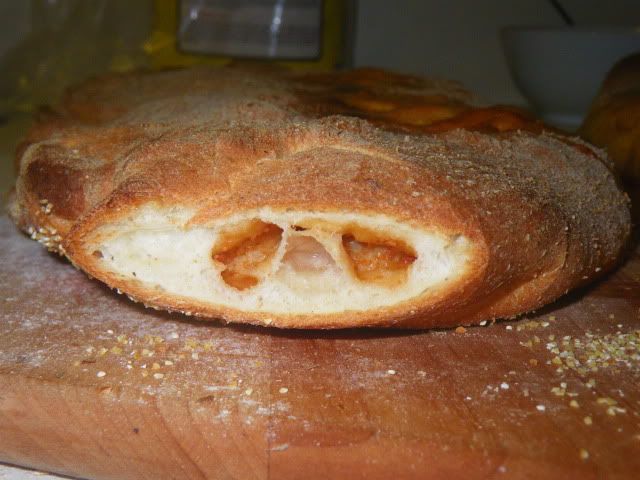 Let cool for 5 minutes, Slice and serve with a little bit of the sauce..