Grape dumplings are a part of Cherokee and Choctaw cooking. They were originally made from wild Muscadine or Possum grapes but most use readily available concord grape juice now. Its a lot quicker and easier than mashing, cooking and straining wild grapes.
I used a more modern Cherokee recipe which calls for a soft dough made of AP flour, salt, sugar, baking powder, butter, and grape juice which is rolled on a heavily floured surface, cut into bite sized pieces and cooked in a mix of simmering grape juice and sugar. The flour from the dumplings thickens the simmering juice into a sauce which is very interesting when served over ice cream.
Cherokee grape dumplings served with vanilla ice cream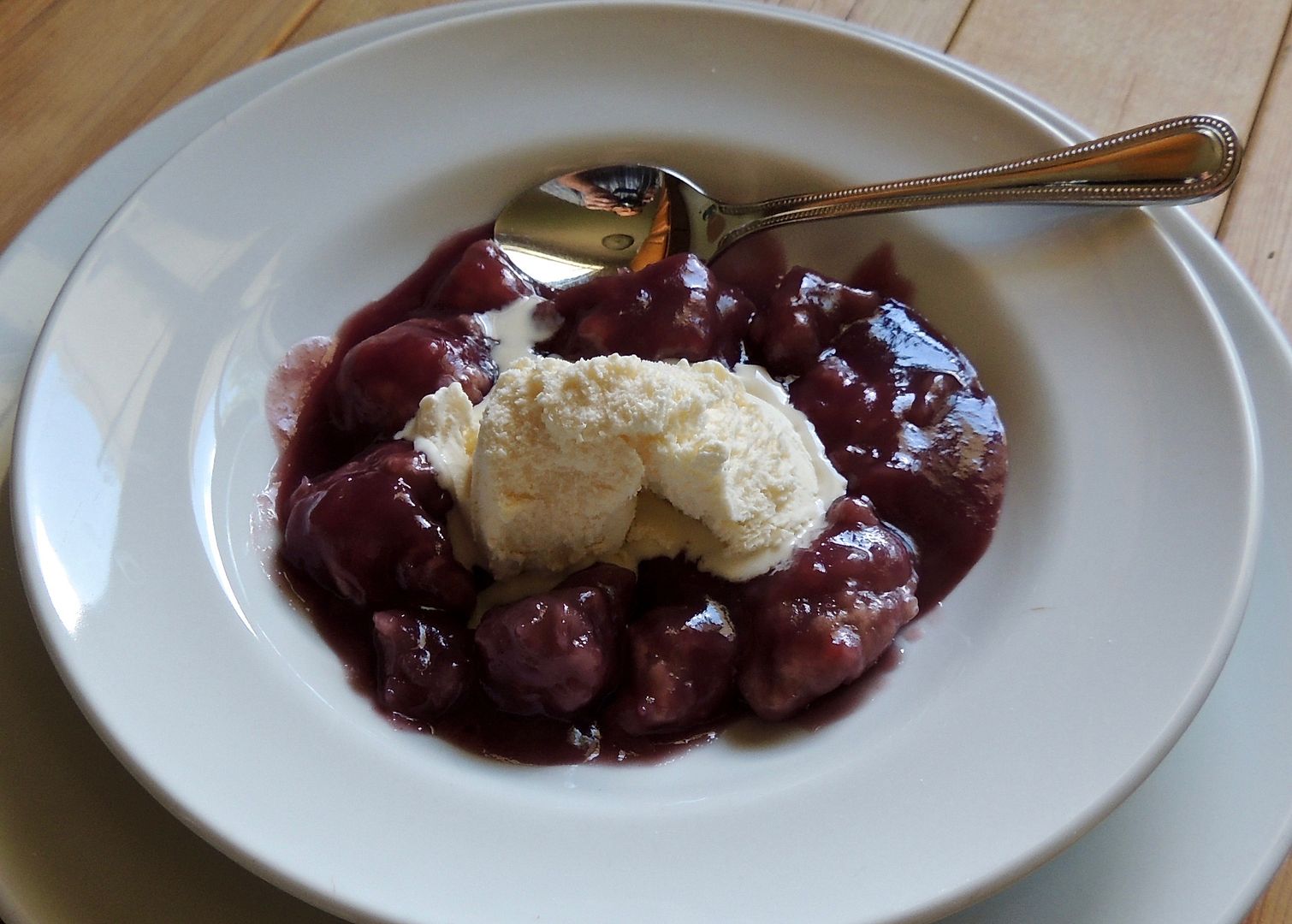 A bit closer
Very different, very good, and the sweetness level is up to you.