Actually, this isn't technically true anymore. We used to have chickens and bees at our house in the city but just have the bees now. We are getting chickens again this spring though.
But we have a veritable barnyard at the family farm, an hour from our house. We spend as much time as we can spare there but are usually busy with our own urban homesteading these days!
At the farm, we raised dairy goats, fiber sheep, chickens and ducks for eggs and have a bratty donkey to guard the place. We do drink the goat milk and make cheese. I've just started spinning the wool from the sheep (after it sat around for 2 years...) and we eat and sell a lot of eggs.
Ducks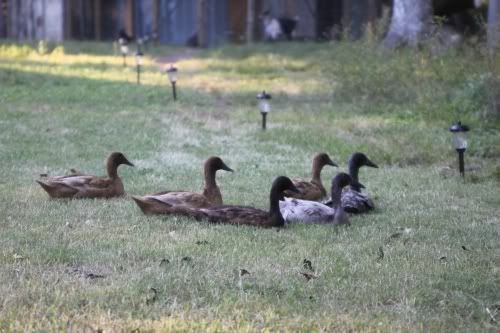 Working cat...ha!
Donk and the bad boys check out the hay delivery truck
Hours old baby goat!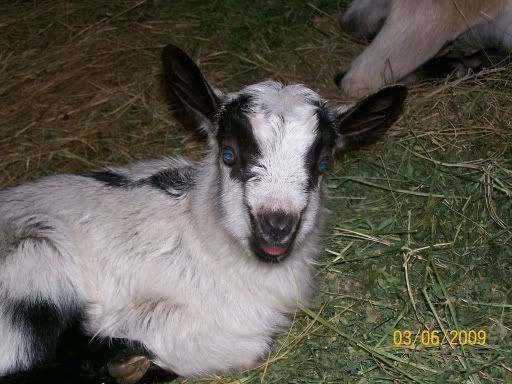 Navajo Churro sheep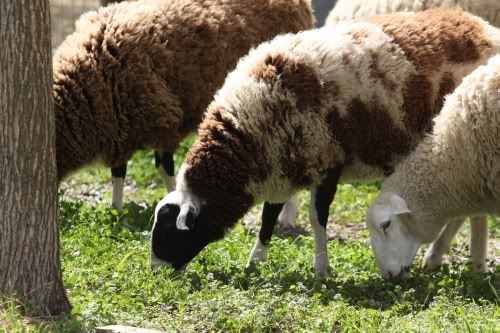 The 'neigh'bors: